Whether you are living in the city or country, you can still have country chic wood crafts that you can display in your home and in fact, you can do it on your own. In this content, we have compiled 11 country chic wood craft project ideas to offer your home that country look.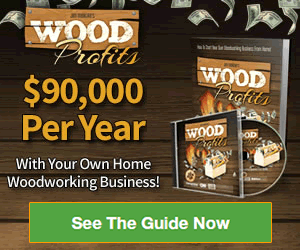 As a matter of fact, the majority of these projects can be completed in less than one day because they are very easy to make. On the other hand, some of them can be used as gifts for those who also love the rustic and country look. Either way, most of the materials used in these projects are actually inexpensive.
Country Chic Wood Craft Project Ideas
---
1.

Rustic Photo Frame
Do you have old wooden picture frames at home? If yes, then you may want to transform them into a country chic home decoration with a bit of work. In fact, for the matting, you can utilize a burlap and you can add cardboard monogram cutout, black & white and colored photos, or whatever thing you want.
What's more, you can also add some satin ribbons if want to give them a more stylish look. Either way, this project is very easy to make it will look good and chic in any room.
2.

Rustic Headboard
If you want to offer your bedroom a country chic look, then you can make rustic headboards that looks like a barn door. In addition to that, this wood craft project is very simple to make and it only needs minimal materials. But if you want to achieve a country look, then you can make use of old barn woods as well as pallet boards.
3.

Wood Fireplace Mantel
Do you want to have a fireplace mantel that sports a country chic look? Well, the answer to your problem is pretty easy. All you have to do is replace your stone and old fireplace mantel with wood.
This project, however, is simple to make and as a matter of fact, it will instantly change your room's overall look.
But if you don't have a fireplace installed yet and planning to have one, instead of stone or rock consider using a wood mantel as it is cheap to make.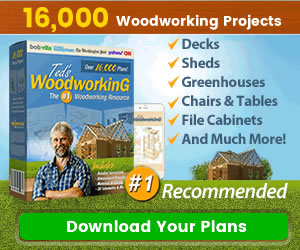 4.

Wood Piece Mirror Frame
For you to do this easy and simple do-it-yourself project, you need lots of wooden branch pieces. After gathering the materials, glue them together in circles so that you will be able to make a DIY country mirror frame with lots of charm and creative quality.
5.

Quilt Ladder
This wood craft project can give you a functional décor as well as country or rustic accent. Moreover, this ladder is very easy to make and you can put it inside your room. Nonetheless, you can use this ladder to reach your stuff easily.
6.

Wooden mats
Let your creativity shine by making these adorable and chic wooden mats. Actually, if you are really good at this facet, you can even earn some extra money by selling them. Anyway, this country chic wood craft will make your house a cozy place.
7.

Rustic Centerpiece
Here is another useful and versatile home décor that can be made using wood and sure to offer a country look. If you know how to create a box, then you can easily make this rustic centerpiece as well.
8.

Wooden Seat on Industrial Wheels
Making a wooden seat and placing it on industrial casters will offer you an attractive piece for your country home. To do this, simply create the seat using strips of wood or wood pallets. After which attach it to the industrial casters.
In addition to that, you can also add a country or rustic looking cushions to make a beautiful as well as interesting sitting area.
9.

Pencil Holder
If you are looking for a beautiful yet easy to make country chic woodcraft project then this is for you. Actually, a pencil holder that is made of dried woods looks adorable. Further, this will aid you to organize your desk. Nevertheless, it also works as a beautifully handcrafted present.
10.

Welcome Sign
If you have an old ironing board that is made from wood at home, don't throw it. Because you can transform it into an eye-catching and beautiful welcome sign.
All you have to do is sand and dye the board to make a rustic look. When it comes to writing the welcome message, you can make use of paint and stencils. What a nice way to welcome your visitors to your country home.
11.

Wooden Stick Headboard
Medium-sized sticks can greatly help you most especially if you want to make a country chic headboard. Simply attach the medium sticks to each other and then hot glue them to plywood to hold them safe and secure. After which, place it at the head of your board to make a country chic looking bed.
There you have it the 11 country chic woodcraft project ideas where you can choose from. So, which of the above-mentioned project ideas are you going to try?