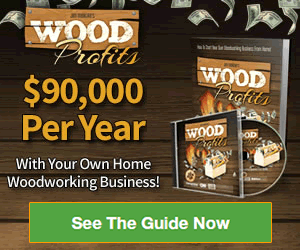 One of the cheapest lumber that you can use for the building is the 2x4s, they are dependable, sturdy, and very affordable as they only cost around $3 for an 8 ft. piece. Don't think that you can make useful things from it? Well, think again! You can actually build a lot of awesome stuff from it such as furniture to organization ideas.
You can make a lot of wonderful things out of these inexpensive boards, and we'll be providing you with some easy woodworking projects below. The great thing about the list that we'll be providing you is that you won't need to have a lot of woodworking experience to create a beautiful piece.
Here are the best woodworking projects that you can build with a 2x4s:
---
With just a simple saw, drill, several exterior decking screws, and of course some 2x4s pieces, you can easily create a very sturdy outdoor couch or sectional in a very short time.
Even those that don't have any experience, when it comes to woodcraft, can successfully build this outdoor furniture.
---
For less than $9, you can already build yourself your very own side table, with a little bit of effort, by just using 2x4s. To make one, prepare your own unique design, certain glues, a few pieces of 2x4s, saw, drill, and other stuff to build the perfect side table for you.
---
Did you know that you can actually build a furniture with just one 2x4s? Surprised? Yes, you can actually build something with just one piece of 2x4s. However, you'll need to do a lot of wood cutting, but it's not really hard to do as anyone with a bit of wood crafting skill can make it.
---
Do you have a small or huge garden at home? Yes, does it have a comfortable garden bench to sit on? No? Then you should consider getting your garden a couple of pairs. If you don't have the money to buy a fancy-looking garden bench, you can just create one on your own.
This garden bench is very easy to make that you can even finish it for just a day. After building, just finish it off with varnish to have a nice protective coating.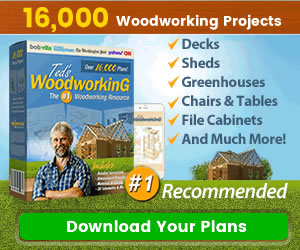 ---
Aside from furniture, you can also make other useful items, such as a toolbox from a single piece of 2x4s. Yes, this toolbox is actually made with just one 2x4s. Like the others that are featured on this list, this toolbox is also very easy to make that you can even allow your kids to assist you.
---
Do you want something to make something that is a bit more challenging? Then try making a ukulele by using a single 2×4 as your main material. This is not that hard to do, however, it will require you to be a lot keener on the details to make a decent ukulele that is actually useful.
---
Now, this is something that is worth building, you can build a soothingly sturdy queen-sized bed by only using a 2×4 lumber, then you can either use it or sell it in your local area. Building a bed may sound quite complicated, but it is actually very easy to make. You can add this to your list of projects for your future plans.
---
Are you short on workbenches? Then worry not, you can just build another workbench for your convenience. The best thing about this woodworking project is that it doesn't require you to use a shop that is full of tools. Just a simple planer, circular saw, and/or a table saw would only be the things that you'll need for building.
---
Building furniture out of 2x4s doesn't have to be ugly, you can exert a bit more effort when it comes to designing them, which can help to not make them not look like they are made from 2×4 lumbers. This project won't even cost you more than $50, so consider adding this to your growing list of woodworking projects.
---
Here's another unique looking wood project that you can work on. This 2×4 cabinet works great as a T.V stand or even as an aquarium tank stand. With its great finish, it would fit anywhere in your household.
---
Conclusion

:
Just because the stuff you created is made from 2x4s, doesn't mean that they have to look ugly. With a bit of effort on the painting job and other finishes, it would make your piece look like that it was made from expensive materials when the truth is it is just made with a $3 lumber.
2×4 lumbers may be the cheapest lumber out there, but they are quite dependable when it comes to its sturdiness. So don't let the cheapness of the lumber stop you from creating a wonderful piece.