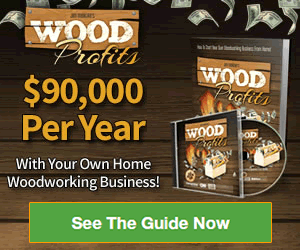 So, you got some wood carving talents in you.
It can be a bit overwhelming when you are just starting to carve, mainly since you might not be sure where to start.
Well, know that it does not matter where you start, but you need to focus more on just starting something.
To help you with that, here are some great ideas for wood carving projects for beginners:
1.

Whistles
Most instruments are made of wood. And as an amateur carver, you can make one too! And although it will not be as amazing as those violins and guitars sold in stores, you can try and whittle a whistle!
This is probably one of the simplest things to do where you literally can just pick up any good looking stick and jump into carving your very first whistle. And although it takes some practice to get good at making them, making whistles offers you a head start at the basic cutting styles.
2.

Wooden Tobacco Pipe
Fond of tobacco pipes? Why not create your very own with your whittling skills? You get to use it or might actually be easier to sell in handcrafted stores that you are trying to build.
3.

Kitchen Utensils
You probably own a large wooden spoon or a ladle at home that you use when cooking. However, did you ever think about making one for yourself?
Well, carving forks, spoons, or even chopsticks are quick and easy woodcarving projects that you can do. What's more, is that you can even use the items you carve or even sell it to your neighbors or give it as a gift for your friends (if it looks good enough).
4.

Animal Figures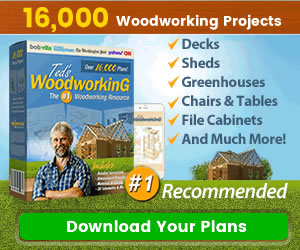 Cats, dogs, owls, snails and other animals are quite popular projects for the beginner woodcarver and even the more experienced ones.
However, as a beginner, you probably want to go with an easy animal wood carving ideas. Start with simple animal figures and outlines like owls, a cute dinosaur or birds. Paint them for added fun and you have them displayed at your home.
When you already have the knack for animal figurines, you can go on with more complicated ones such as bass fish, standing shark, dogs with all the ears and eyes and other small features that require more details, rounding skills, and detailed carving techniques.
5.

Letter Openers
With the advancement of technology, we do not receive a lot of handwritten letters anymore. So, when you do, then you better open it in style with your very own handmade letter opener. By just using a few simple and basic wood carving patterns, you can also make it a functional tool other than opening letters.
6.

Ornaments
After you get familiar with carving animals, you can start carving ornamental gifts for your friends or for your home's decoration. For instance, instead of buying various Christmas ornaments to hang on your Christmas tree, you can carve original ornaments such as a snowman, angels and more in no time!
7.

Chess Pieces
Learning how to master the game of chess will at least takes hours of practice. And if you want your chessboard to be a bit personalized, then you also need a fair chunk of talent as well.
Fortunately, mastering the art of carving chess pieces is so much easier than you think. You can easily create your pawns to your king out of small blocks of wood, paint them and add as much character to them as you want to make a truly unique chess set.
If you want to, you can create vintage Viking chess pieces like the ones you have seen at your grandparents or at old farm sales. I mean, if you enjoy creating one, why stop? Go ahead and make yourself an entire chess set with different personalities.
8.

Forest Spirit Wood Carving
If you are not into game pieces, does your mind wander on woodland tales and fantastical stories when you think of whittling? Maybe you're quite fascinated with forest spirits and tales of sprites, fairies and the like? Then you are probably no stranger to the idea of mystical carved figures.
You can carve them into sticks and branches you find while camping or create a whole set of gnomes, fairies and more from sturdy wood for your backyard design.
9.

Coasters
Even amateur carvers can create a stunning coaster for glasses, cups, mocks and stand on. You can create this project in just a small amount of time using chic carving techniques or whittling.
You can create a nice contrast of color using 2 types of wood or create a similar effect by using a single type of wood and paint or use a wood burner in order to darken certain areas.
10.

Chic Carving Designs
If you need something framed to hand on your wall, why not carved a detailed, intricate patterns onto basswood boards?
Such project uses various techniques which utilized chip carving such as curved lines, a three-point chip and straight lines. You can then paint them in pretty colors and you now have intricate framed patterns to adorn your walls.