Do you want to become productive during your free time? If yes, why don't you consider making a small wood project? If this idea already comes into your mind, but you don't know where to start, then you've just visited the right place.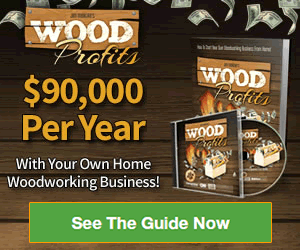 In this post, we will be sharing 10 cool small wood projects that you can do anywhere. As a matter of fact, these projects are very easy to make, even for first-time woodworkers.
So without further ado, let's get started.
10 Small Wood Projects for You to Try
---
1.

DIY Wooden Sign
If you love putting personalized messages somewhere in your home then this project is for you.
As promised, this project is very easy to create. All you need is a piece of wood, paint, and some accessories of your choice. In fact, you can even sell it to anyone and everyone.
Nevertheless, check out this YouTube video to find out how to make a DIY wooden sign.
---
2.

Wooden Box
A simple box that is made of wood can be utilized for various purposes. You can use it as a spice box, jewelry box, or makeup box. This project is easy to make as well. You'll need to connect some pieces of wood using glue or screw in the form of a box. And you can design it afterward if you want. Visit this youtube video to see how to this properly.
---
3.

Pastry Stand
Do you want your dessert stand out from the crowd especially if you're hosting a party? If so, then you may want to make a beautiful pastry or cake stand.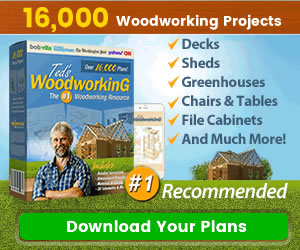 If it is a rustic themed or woodland theme special occasion, nothing is more beautiful than a repurposed tree trunk pastry/cake stand to incorporate an additional level of rustic flair.
It is incredibly easy to make and it can also provide you additional income. Here's how to make a wooden pastry stand.
---
4.

Wooden shoe rack
Another easy-to-make and a small wood project that you can make. This project only requires minimal materials. So if you're wondering how to do this check out this video.
---
5.

Buttons
Wooden buttons aren't just for pants and suits. As a matter of fact, they look like artifacts of the past.
With the new fad of a self-designed retro outfit, the demand for wooden buttons increased. Nevertheless, it is very easy to make and you can use any type of wood. In this YouTube video, you'll learn how to make wooden buttons.
---
6.

DIY Coasters
If you love drinking wine or any kind of beverage, for sure you know important a coaster is. However, if you don't want to buy from the shop, why not make your own, after all, it is pretty easy to make.
With a bit of cutting, painting, and sanding, you will be able to make it no time. Watch this video from YouTube to see how to make a coaster.
---
7.

Twig Monogram
This small woodworking project does not even require any power drill. In fact, it is very easy to make that even an elementary student can do this. All you have to do is collect old twigs and utilize them to form a letter of your choice. As a bonus, you will get some exercise with this project as well because you'll go outdoors and look for fallen and discarded twigs.
Check out this video for further information on how to make a twig monogram.
---
8.

Wall Clock
In terms of checking the time nothing can beat the wall clock. Today, there are myriads of wall clocks in the market to choose from. But if you love making woodworks then you should give this a try. Nonetheless, this tutorial will help you make a wooden wall clock.
---
9.

Log Candle Holder
Even with the discovery of fluorescent lighting and LED lightbulbs, candles have a significant impact on today's modern market.
Even so, if you love using candles, why not enhance the décor of your room using them with an attractive candle holder.
Making a candle holder is not as difficult as you think. Watch this clip to see how easy to make a candle holder.
---
10.

Wooden Cutting Board
Having a durable, good, and study cutting board is important most especially for those who love to cook.
However, if you belong to this group of people and you're creative enough then you may want to make your own. Nevertheless, if you're looking for a great idea then check out this YouTube video.
These are the 10 small wood projects that you can work on anywhere with ease. Don't forget to share this post especially if you have friends or relatives who love making crafts out of wood.