Rustic wood crafts aren't only popular in the city but in the country as well. As a matter of fact, creating and selling them is one of the many ways to learn a wood craft and earn money from it. Whether you want to build a full-time business or do it part-time there are boundless options for you to explore.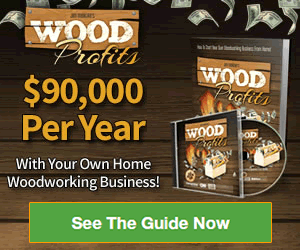 Nevertheless, if you're considering to make and sell such crafts we have collected 10 Rustic DIY wood crafts where you can choose from. Don't worry because all the projects we have included in this list are very easy to make and lots of people will surely like it.
10 Rustic DIY Wood Crafts That You Can Make and Sell
---
1.

Tiny-Twig Picture Frame
This do-it-yourself picture frame is one of the best projects for the family. As what we have promised this wood craft is very easy to make.
All you have to do is head outside and look for good twigs. After which break them up depending on your preferred size and glue them to an old frame. Then just add the family photo of your client and you are done.
---
2.

Wooden Bath Caddy
Using a single board of wood, you can give this wooden bath caddy a try and experience a true spa feeling inside your bathroom. However, if you are looking for a rustic DIY wood craft that you can also sell this project is worth considering. As an additional bonus, you can add an inbuilt wine holder.
Here is a video on how to make a wooden bath caddy.
---
3.

Rustic Wood Sign
These days, wood signs are considered one of the hottest decorating trends and one that people will surely love. When it comes to decorating rustic wood signs there are lots of options where you can choose from. Whether you are looking for something for the dining room, living room, bathroom, or kitchen, chances are there are lots of DIY rustic wood signs that you can make and sell.
Here is a video on how to make a rustic wood sign.
---
4.

Wooden Ring Holder
There is no doubt, digging through your jewelry box just to find your favorite piece can be a daunting task. So if you want to get rid of the hassle while adding a rustic as well as a delicate piece in your room, you may want to consider making a wooden ring holder.
And if you want to help other people, why not consider selling it as well, after all this DIY rustic wood craft is very easy to make.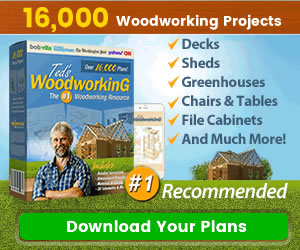 Here is a video on how to make a rustic wood sign.
---
5.

Coffee Mug Rack
Transform your own as well as other's kitchen into an elegant one with this functional and lovely coffee mug rack. Similar to other projects in this list, this one is also easy to make and only need a few materials such as reclaimed wood, vintage latches and hooks, and coffee stencil. On the other hand, you can also use other tools especially if you want to add style on your DIY coffee mug rack.
Here's a video on how to make a coffee mug rack.
---
6.

Rustic Picture Frame
Turn old picture frames to a beautiful and elegant rustic decoration with just a bit of effort and hard work. As a matter of fact, you can make use of burlap for the matting, cardboard, black and white photographs, and anything you want to use. You can also make them look stylish by adding some decorations.
Either way, these picture frames are easy to make and will look good in any place. Not only that they are also present to friends and family.
Here is a video on how to make a rustic picture frame.
---
7.

Pallet Wood Chairs
Are you planning to make and sell rustic furniture that will surely wow your customers, why not give this DIY wood craft project a try? As a matter of fact, these pallet wood chairs will look good at patios and in living rooms.
When making this woodcraft, don't forget to add some throw pillows that have a different texture for a more comfortable feel.
Here is a video on how to make a pallet wood chair.
---
8.

Wooden Stick Headboard
Want to give this rustic wood craft a try and sell it afterward? If so, then you need to collect medium-sized sticks to create a good-looking rustic headboard. After collecting the needed materials, attach the medium sized sticks to each other and then glue them on plywood or other flat surface using hot glue. Lastly, sit them at the board's head for a country and good looking bed.
---
9.

Coat and Hat Rack
Finding a rack for coats that suits your style as well as space has never been an easy task. So, the obvious solution is to make your own coat rack. So if you're looking for an idea then this project is worth considering.
In fact, this wood craft can make a huge impact and you can make it using any piece of wooden board and a shelf. Nevertheless, this craft is great for bags, coats, and picture frames. What's more, it will surely enhance the entryway.
Here is a video on how to make a coat and hat rack.
---
10.

Wall Art
Rustic wall arts become more meaningful especially when they are homemade. These wall decorations will surely spice up the entire ambiance of your home. In fact, they are great for children's room, living area, and even in the bathroom. The good thing about this craft is that you are free to incorporate any style that you want to add to make it look more stylish.
Here is a video on how to make rustic wall art.
---
Conclusion
There you have it the 10 rustic DIY wood crafts that you can make and sell. Nevertheless, the above-mentioned wood crafts are easy to make and they only require minimal materials.