Our imagination knows no limit. Combine it with your creativity and you will surely come up with an amazing result! People's individuality and creativeness have led to masterpieces which have become popular all over the globe. One of these amazing work is pallet wood signs.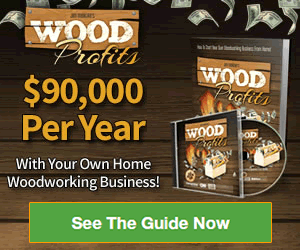 Pallet wood signs popularity rose quickly because of its originality. It can be designed exactly based on someone's preferences and character. It is also a way for some people to express their emotions. Moreover, it can be of great use. Other than being just an ornament at home, it can also serve other purposes. Look at these pallet wood sign ideas that we have and you might find yourself getting or making one.
1. Family Name Sign with vintage letters
Family is forever, as they say and you may want to bear it in mind all the time. A pallet wood family name sign will surely make your home more cozy and uplifting. For this sign, you can simply use a piece of solid deck pallet. In case the pallet has spaces, you can just fill it up. The letters may be made from pieces of painted wood for the vintage design.
2. Different Wood Sizes Garden Sign
A beautiful garden complements a nice home especially if it is wide enough and full of pretty flowers and plants. Combine your creativity with your beautiful garden and it will become more attractive. You can decorate it with a garden sign made of wood pallet with different sizes and colors. You can nail them in one piece of long wood and position them the way you want.
3. Rustic Twine "Family is Love" Design
If you want to make your home look more country but creative, you may decorate it with a "Family is Love" sign made of wood pallet. This will give more emphasis on the simplicity of your taste and something that you can exert your creativity on. A piece from a wood pallet is enough for this. Use the twine to make letters and complete the heartwarming message.
4. Multi-colored Wood Proverbs Sign
From time to time, it feels good and refreshing to be inspired by great words from great people. But instead of just writing them on a piece of paper or reading them from your smartphone, better create one that is unique. You can write them on wood pallet and design them on your own. You can hang it on your wall or place it on the table and be inspired.
5. Coffee Cup Holder with Inspiring Quotes Pallet Wood
Do you get inspiration, energy and peace of mind from drinking coffee?  Why not create a cup holder designed with inspirational quotes? This will surely give you a double impact and will definitely make you kitchen lovelier and more organized. Also, you will not need to worry about the cost as you will only need a wood pallet, hooks and paints to complete it.
6. Rope and Wood "Home Sweet Home" Pallet Wood Sign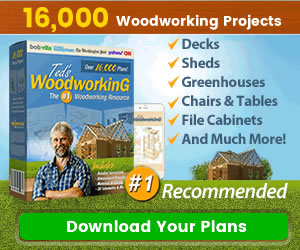 Who says ropes are just for tying? Given your limitless imagination and passion to create something unique, you make a masterpiece that can leave a great impression on the people who see it. It can also make your home more cozy and homey. With the wood pallet as your base, form the words using the rope. You may also add colors as you wish and hang it somewhere in the living room. It would definitely look amazing!
7. Faux Clock "Time is Gold" Pallet Wood Sign

This wood sign can serve as a reminder to people who often lose track of time. It is also a nice art that can beautify your homes. Instead of using the usual rectangle shape, you can modify the wood pallet to make it round. You can draw clocks hands and numbers as its design. Then write the proverb in the middle. You can also try making your own concept. Just make sure that it is something that you really like.
8. Welcome Wood Sign with Wreath
Another thing that you can decorate your pallet wood sign is with a handmade wreath. This artistic piece can make any craft elegant. Moreover, it symbolizes eternity so it is often use to accent various masterpieces. It can be handmade or bought. Paste it on your wood sign and see a fantastic result.
9. Engraved Bible Verse Pallet Wood Sign
Reading bible verses is one of the ways to comfort our feelings. So it would be nice as well to include it in your artwork and decorations at home. You can choose your favorite bible verse and engrave it on the wood pallet. It a good decoration in your room and can also be a great present for someone you love.
10. Rustic Favorite Quotes Pallet Wood Sign with Galvanized Letters
If you want a wood sign that both inspires and stands out, create a wood sign with your favorite quote using galvanized letters. This will surely result to an art that would complement every room in your house. Uniqueness, inspirational and creativity, you get them all here.
Being able to get what we want and creating something that we can be proud of are two of the best things in life. Making pallet wood signs is a great way to achieve both. You are not only expressing your talent but also making something very useful and attractive.