So you want to start making stuff out of wood? I get it. But you might be wondering what kind of tools you need to get started. Here's the 10 essential tools for beginner woodworking.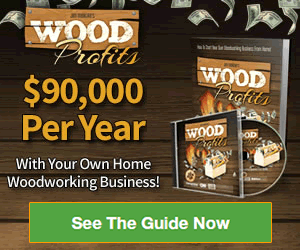 Check these out, but remember you don't have to run out and buy all of them at once. Pick a good starter project and just get what you need for that. That way you can keep adding as you go along.
I know you're impatient, so let's get to the good stuff. We'll start out real simple. . .
#1: Hammer
Of course, a successful woodworking or carpentry job could be impossible to complete without the good ol hammer. This basic is obvious for any woodworking projects and any hammer will do for most nailing jobs. However, consider that some of them have fiberglass, wooden, or steel handles with different weights.
Most of the time, you just need something that can bang things together and pry things apart occasionally.
#2: Power Drill or driver
You don't have to get both a driver and a power drill to get started on your woodworking projects as one of them can do the job. Drivers could help in adding extra strength on the screw to get it in any surface, in this case, the wood without causing any damage or wreckage to the workpiece.
Alternatively, corded power drills are a less expensive choice for a driver. But cordless drill is essential tool offers more versatility and power because it is cordless. To accompany the tools, you might want to consider purchasing a small set of driving bits and drill bits. Stick to smaller kits to elaborate amount of stuff you don't actually need for your projects.
#3: Circular Saw
Most people consider the circular saw as one of the most useful tools for carpentry jobs, but it can be also great as a woodworking tool. Circular saw is a powerful handheld tool that offers versatility like no other. The effectiveness of the tool can be also compared as accurate as a table saw when it is used with a clamp-on straight-edge.
Choosing a quality circular saw should be the first to consider when buying a handheld power tool especially if you're woodworking on a budget. This tool is the most useful tools that will help you get started.
#4: Random Orbital Sander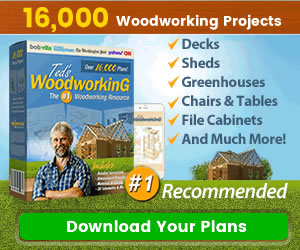 Every individual who just started in woodworking project must have an orbital sander. This basic handheld power tool could elevate any sanding jobs. Palm sanders are typically less expensive and it can use plain sandpapers that are cut into ¼ sections.
Opting for orbital sanders fastens the sanding disks using a hook-and-loop method. It works in a random sanding motion that will serve as a way to reduce that chances of any sanding marks that could appear on the wood piece or stock. This powerful tool usually has a variable speed to provide the user control over the speed in sanding any areas.
Be certain that your local supplier of woodwork material has sanding disks that can fit any model that you choose. Make sure that you obtain a wide range of several types of grits so you can easily exchange or swap the paper if it's needed.
#5: Table Saw
Aforementioned, table saw and a circular saw is a powerful handheld tool in your arsenal. This tool is the considered as a heart and soul of every shop that specializes in woodworking. So, you'll want to purchase the best table saw that suits your comfortability, project needs, and budget.
However, as a beginner, we strongly suggest you go on the lower cost side and learn about the features of the table saw you're getting with the budget and quality in mind.
#6: Clamps
It could nearly difficult for every woodworking operation without the use of clamps. These essential tools are not only great for holding the final assemble together but their ability to keep things steady and in the right place is invaluable. Imagine working with a wood that keeps sliding around, frustrating right? For a beginner, having at least a couple of clamps should help you make a successful wood work project.
#7: Router
We suggest purchasing a quality router for people who just started on woodworking. Today, there are several types of router that are available in the market. Each of them offers two different bases including a plunge router base and a stationary base. If you're a beginner, you can go for a stationary base model that can do quite a number of tasks.
A router model that offers variable speed controls and at least 2-HP for cutting bits will work just fine for you.
#8: Jigsaw
The jigsaw is another powerful handheld tool for woodworking as it allows the user to cut either circular or curved pattern in a wood piece. Jigsaw can be effective with its versatility, and easy blade changing system. They could also have a reciprocating blade, so it can't be great for straight cuts.
Additionally, you can purchase the blades at low price on your local woodworking shops as they are small and interchangeable. This will allow you to quickly swap between cutting different materials.
#9: Measuring tape, steel rule, or folding rule
The most common and important tools for every woodworker is the measuring tape, folding or steel rule. Of course, in order to effectively measure the width, length, and height of your piece, you need to have these tools. A tape measure can measure great distances compared to steel rulers, however, the little hook at the end of the tape may give you an inaccurate result.
On the other hand, the folding rule is nifty in measuring the depth and interior distances. All of these tools can be essential for measuring stuff.
#10: Compound Miter Saw
The centerpiece of a wood shop is the table saw but adding a quality compound miter saw is as essential as a table saw, jigsaw, and circular saw. This tool is great for cutting angles including mitered, beveled, or any combination cuts on the end of your wood piece. A compound miter saw is can be an alternative tool for circular saw once you develop the ability to make perfect cutting precisions.
So, now that you know the 10 basic and essential woodworking tools to get you started on your woodwork project – what's next?
The answer is safety.
Don't get scared, but some woodworking tools can be dangerous if you are careless or do not know how to safely use them.
In order to become a good woodworker, it is no brainer that you should know about the basic safety tips for woodworking. Below are some of them:
Tip #1: Always wear your safety gear
This safety tip is a no-brainer for every woodworker, especially for beginners. Depending on the project you are working on, you might need to wear earplugs, protective gloves, and safety goggles.
Tip #2: Avoid wearing loose fitting clothes
While woodworking you should wear clothes that will make you feel comfortable. Avoid wearing loose fitting one as they can be caught up in any machine and can result in a bloody mess.
Tip #3: Drinking and woodworking is a bad combination
We all know that drinking can impair someone's judgment so, avoid the temptation of drinking beer while you're working (applies to any work!), instead wait until you're finished to avoid any danger or possible accidents.
Tip #4: Always disconnect any power tool from electricity
If you're using tools that involve blades and electricity, you should always remove the plug on the socket whenever you need to change it.
Tip #5: Always check the condition of the materials before cutting it
One safety tips to avoid any dangers is to always check the stock before cutting it off. Nails and running blades will not only damage the machine but it can also cause unwanted accidents or injuries.
Tip #6: Power tools direction
The movement of the power tools for woodworking are specifically designed to follow the direction of the piece of wood.
Tip #7: Never put your hands near the blade
Of course, if you are working with any saw like a circular saw, compound miter saw, jig saw, or any kind, you should never put your hands near the blade. If you're trying to remove the wastes or cut-offs, wait until the blade has stopped moving and use any piece of wood to remove the cut-offs.
Conclusion:
There you go – since you've been educated and obtained the basic knowledge about the different essential woodworking tools and how to properly use them as well as the several safety tips. Now, it's time for you to apply this to your work and make it a reality. All of these useful tools can be only effective when all was used in a proper way and keeping the safety procedures in mind.
I hope these article will now help you get started on your woodworking journey. Are you ready to start your first woodworking projects?