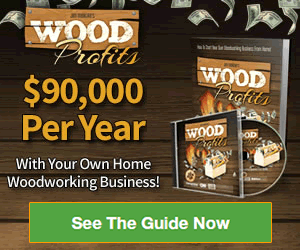 If you have always been making wood projects for your woodworking business, to add a unique furniture in your house or just a simple hobby for you, you'll notice that after a long day of work, that you have a small number of leftover scraps or lumbers from the cuts, which are needed for your main project.
So, rather than throwing them away, why not make them into an easy scrap wood project that you can eventually sell in the market?
Let's face it, planks and lumbers aren't exactly cheap, but they're not too expensive either as they're more in the middle price range. However, since you might as well use the wood or lumber to your money's worth, you might as well use every last bit of it by turning scraps into money. Now, here are several easy scrap wood project ideas to help you begin the project.
A lot of households have empty and bare looking walls. So, as a form of marketing strategy, why not make something from scraps that could bring an additional design to your potential customer's home? Wall designs, such as this Wooden Mountain Wall, will make your wall look more unique than most households.
If you think that placing a painting or picture on the wall is too boring for you, then you would surely love making this wood scrap project, which you can either display in your home or sell it to your interested customers.
If you're in the mood to making something minimalistic, mid-century, vintage vibe wood project then this project might catch your artsy attention. Mid-century designs have been recently becoming timeless, it may include clothes, vehicle, paint design, arts or statues, and of course furniture.
If you have plenty of left-over wood scraps at the corner of your studio to make decent furniture, then consider this project which you could sell for a good amount of money. However, if the left-over woods aren't enough to make useful furniture, you can either make a miniature version of it or think of another project where the scraps are enough to make it.
3.

Personalized Wooden Sign
Wood signs have been becoming quite popular these people, especially to teens and others who want to bring more fancy decoration in their home or rooms. But personalized signs aren't only popular to the teens, in fact, almost everybody loves to have a personalized size in their homes.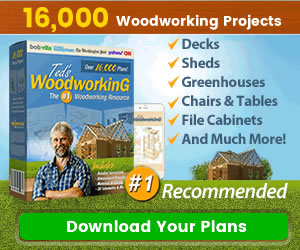 So, if you want to make something out of scraps that would sell out immediately, we recommend that you do this simple, wooden sign project.
4.

Business Card Holder
Making a business card holder doesn't use a lot of wood scraps, so if you only have limited materials, making something small like a unique business card holder would be a great idea. However, unlike the personalized sign, this project wouldn't be as popular to your customers, especially if most of them are only simple.
But if you have customers who are business owners, or has a profession that provides business cards to their clients, then opting for this project wouldn't be such a bad idea.
It would be rare if you haven't come across a wood shop, or shops that sell wooden items, that doesn't sell any pallet wine racks. A lot of people often drinks wine, champagne, whiskey, and other fancy-looking alcohols in their households, especially if there's a special occasion or holiday.
So, if you want to make something from the scraps without letting the finished product rot in the basement, as well as waste your effort, you can start making a pallet wine rack to gain an extra income.
Creating a useful material from scraps in less than one hour is possible, like making a wooden coaster that can protect the table from glass spills. Not only would it protect the table from spills, but having a wooden coaster on the table can stand out as a beautiful table accessory. However, consider making a ton of these items as customers would most likely need more than one of these.
Let's say about 60% of homeowners have their own backyard, patio, or home decks. Surely, most of them would consider buying a seat that they could use for some relaxation. You can consider making a love seat, patio seat, wooden swing, Adirondack chair, and other kinds of outdoor furniture out of your wooden scraps.
But before you even make a chair out of scraps, make sure to check the wood if it's strong and durable enough to be made into a high-quality chair to be able to sell it. Most people would go for something strong and durable enough to handle all kinds of outdoor elements without breaking immediately.
8.

DIY Jenga
Aside from furniture, decorations, and other things that can be useful for the household, you can also create something fun for the kids to play with such as Jenga's, which are blocks of wood that people stack up together for entertainment. Just simply make 54 pieces of a long block of woods in specific sizes to resemble an original Jenga toy.
Wine is one of the most consumed beverages in the world, but if we're talking about the number one consumed alcoholic drinks in the world, then it would be the beers. Beers are usually covered in steel caps, so to open up a bottle you can either use a unique opening technique, or you can just simply use a bottle opener to open the drink.
Since a lot of people drinks alcohol every day, it might be a good idea to create and sell a wooden bottle opener out of wood scraps for an extra income. They may not be as popular as the previous projects, but this would still sell out after a short time if you sell it online as there would always be someone who needs one of it.
If you want to be more crafty, then you can create something unique and useful such as making a wooden speaker for smartphones. Since 98% of the world's population uses technology, thinking about selling this kind of project would surely sell out much quicker than personalized signage. But since this would take a bit more effort to make, you can sell it at a price that you think is worth for the amount of effort you've exerted to make the wooden speaker.
---
Conclusion:
Earning money is not easy, especially if you're not giving it your all to earn more. So, rather than just sticking to your main project and throwing all the wooden leftovers, you should exert a bit more effort by making something unique out of scraps and make money out of it. This way, not only would you gain extra cash, but it would also make you more creative.