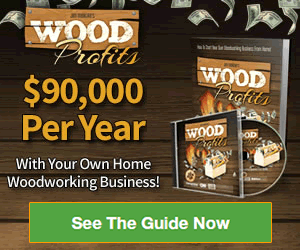 No activities over the weekend? Look for woodworking projects that demand the participation of every household.
Instead of spending too much time in front of gadgets, why not train your kids in doing something that is unique. There are wood projects that are easy to make and therefore anyone can do it.
Here's a list of wood schemes that even young ones can follow. The last three products can even be sold at a reasonable price and so be used for business.
10 Wood Projects Anybody Can Do
---
1. Picture frame
A couple of twigs are enough materials to start creating a picture frame. Form an idea of how it would look like to avoid repeating the process all throughout. Additional accessories are all up to you as long as it improves the end product. This might be the simplest and inexpensive wood project to make.
2. Birdhouse
Birdhouses are usually sold in the market while in fact, you can do it your own. Unique construction is much better and there are lists of easy-to-follow-steps on how it can be done.
Watch the steps of making a birdhouse.
3. Wall Art
You can decorate your house with a wall art made from timbers. Well, there are ready-made wall arts but it would be much better if customized.
You can click this link for a tutorial in creating a wood wall art.
4. Wood organizer
This not only keeps your stuff well-organized but it cuts the cost too. As an alternative for expensive cabinets is a wood organizer in a stylish look. You can still secure things through adding knobs and pulls on your own ways. This organizer can be placed in rooms and even at offices.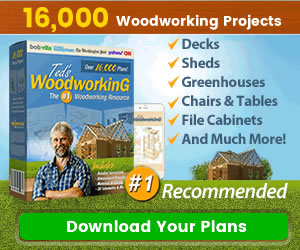 Here's an example of how to do it.
5. Chopping board
Cutting boards are easily wrecked especially when you love chopping recipes on it. Until it ended up buying a new one which isn't cost-effective nowadays. The good thing is a chopping board is the simplest and easiest wood project.
Look for a leftover wood then clean and cut it into well-ordered shape. And there you have it, a DIY kitchen apparatus.
6. Wood stamps
Do you remember getting a star from your teacher during primary classes? How about the stuff he/she uses?
That's called stamps. It is normally bought in a department store with limited designs. You can now teach your child to make its own signature stamp. Only a few materials are needed aside from the wood. It includes sandpaper, hammer, and other materials for the design.
Here's a video of how to carved stamps for the beginners.
7. Christmas décor
Kids are in a vacation during Christmas and creating décors can be a perfect project for them. Examples of usual decorations seen during the holidays are Christmas tree, ornaments, and whatever that is hanged.
Since a Christmas tree is the most popular Christmas décor, here's the process of building a DIY Christmas tree with lights.
Another recommended décor is a wood snowman. Watch out this video of How to Make a DIY Wood Snowman Decoration.
8. Desk
Constructing a desk might require the help of adults. It consumes larger sizes of woods, it can be scrapped woods. You can beautify the desk by coating it with colorful paints. Make sure the wood is still sturdy to avoid any incidents of breaking stuff laid down on it.
9. Coffee table
You can enjoy drinking coffee with your very own-made table. It'll just be a small table that can accommodate the entire household. Yes, it demands more durable wood material to not stop the moment of sipping a specially brewed coffee.
10. Blanket ladder
 This looks like a ladder but not made as a way to go upstairs. It holds up blankets in a more unified way. Buyers will love it because of the convenience it provides. It benefits the seller as creating one will not cost too much effort and resources.
Check out the 5 Projects That You Can Sell video to make things clearer.
---
WRAPPING UP
Woods aren't a thing that needs to be thrown when not already use. There are still ways to make scrap woods be useful and can be a source of income. It only takes a creative mind to end up with a good life thereof.
You can search for more wood projects on the internet. Besides, how-to woodworking tutorials are invading the internet today.
So start creating your own wood project and keep it going!