Decorating your home doesn't need to be expensive. You only need to have a limitless imagination to create beautiful things on your own. In this short read, I will about to show you ten of the easiest DIY wood craft wall hanging sign ideas that you can easily make using accessible materials. For those who want to save money while enhancing the aesthetics of their home, check the following wood craft wall hanging signs we found.
Calligraphy Quote Wood Craft Wall Hanging Sign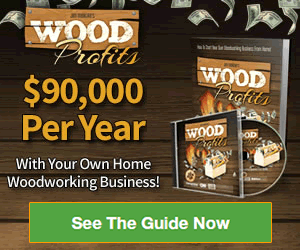 If you have a favorite line that you want to quote from the book you are reading, this craft is ideal for you. To make this piece, you only need one square plywood to serve as the back of the frame, along with four vertical wood pieces to secure the sides of the sign.
You can customize calligraphy according to your preference and print the words on either paper or fabric. After drying, assemble the tinted wood frame and place them all together. Now you are ready to boast your DIY wood craft wall hanging sign to your guests.
Whitewashed Wood Sign
Another aesthetic addition to your wood craft wall hanging sign collection is this whitewashed wood sign. To make your version of this masterpiece, you will need three vertical flat wood stained with thin white paint.
Choose a clever phrase that you have read before that can lighten your mood whenever you see it. Carve the wood with stencils to emphasize your new DIY wood wall art.
Wood Arrow
Another wall hanging wood sign that can add value to any spot in your home is this pieced wood arrow. Making this decoration is simple, you only need to have pieces of wood to connect. Place each piece in a way that you can form an arrow and then secure them with wood glue. Afterward, use fun paint colors to fit or complement the walls of your home.
Wood Welcome Sign With Plant
If you want to welcome your guests with a beautiful wood craft wall hanging sign, this piece is something you can take inspiration for. This one is very simple to make. You only need one flat wood to serve as the base, a few inches of rope where you can hang the sign, two hooks to hold the rope, along with a small flower vase with synthetic flowers.
This wood sign is refreshing to the eyes, especially when you add the word "Welcome" on it. Make sure to choose a font that can highlight the beauty of the wood.
Bathroom Wood Craft Wall Hanging Sign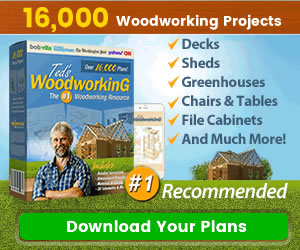 For those who want to combine beauty and organization, watch out for this wood sign idea. This bathroom wood sign is composed of three layers of wood that are secured with two thick planks of wood on the side.
It looks like a ladder that is held by a thick rope that you can use to place decorative plants, soap, toilet paper, and other toiletries. Aside from enhancing the looks of your bathroom, this sign also optimizes your space.
Garden Wood Craft Wall Hanging Sign
To maximize the space in your balcony, this garden wood sign can help you out. It comes with a wood on top with the word "Garden" on it, along with a few ladders like wood layers where you can place a few pots of flowers.
You can use it as a vertical garden where you can plant small plants. You can also make another variation of this design for your kitchen.
Wood Bar Wall Hanging Sign
Another way to put a sign on your home while maximizing your space is this wood bar wall hanging décor. To make this DIY wood craft, you will be needing nails, chains, and pieces of wood. The idea is to make two platforms where one is placed against the wall while having the sign "Bar" and the other works as a table where drinks and glasses are placed.
Make sure to use chains that are durable enough to hold the table. These will be attached to the table and the wood platform that is hung against the wall. You can also choose any paint color you want, just consider the color of your wall.
Wood Ombre Quote Wall Sign
Brighten up your walls with this ombre quote wall sign. If you have existing bright paint at home like pink, you will only need a piece of flat wood with at least 2 ft. tall and 5-inches wide to compete.
Choose the quote that you want to print and then you are off to create a masterpiece. Use a pen at first to avoid mistakes later on.
You may paint the letters or paint the entire wood and leave the letters. This wall hanging sign is among the easiest DIYs on the list.
Star Wood Wall Sign
Another wood sign that you can make on your own is this wood star. You only need a few pieces of wood with at least 2-inches wide and 8-inches long. First, assemble the pieces of wood on a flat surface and then draw a star in the middle. Use a pen to draw the star, and then follow the mark to cut the pieces into a star. After staining the wood, place them all together and then secure them with four pieces of wood on all sides.
Rustic Wood Wall Hanging Sign
Enhance your kitchen with a countryside twist with this Rustic wood wall hanging sign. You only need to turn an old wood board into a fun art in just a few minutes. Add a vintage vibe to the board using the right font and then use a paint color that can match the color of the wood.
Conclusion
In conclusion, you can now add beauty and value to any spot of your home with these DIY wood craft wall hanging signs. In just a few steps and cheap materials, level up your home décor without spending a lot of money just to do so.