It is without a doubt that farmhouse décor brings our spaces a more sophisticated and cozy look. Plus, it gives our homes a unique character. Farmhouse décor is also versatile making it easier for us to complete the overall look of our homes. More than that, the materials you can use in making one is almost everywhere. And probably, the best about it is that, you can simply do it by yourself.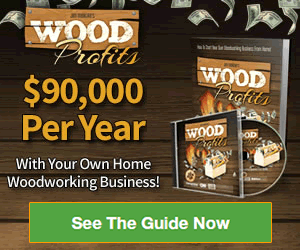 That's right! Achieving a farmhouse-like ambiance is possible without the need of moving into the countryside. All you need is time, patience, materials, creativity and dedication. For the ideas, you can leave it to us. So if you feel like upgrading your homes with décor that can give it a welcoming and comforting atmosphere, don't hesitate. In this article, we will give you 10 DIY farmhouse décor ideas that you will definitely love.
Farmhouse Décor
1.

All Seasons Door Wreath Hanging Planter
Be welcomed by a beautiful hanging wreath planter right at your door with potted flowers which you can simply change to match each season. Here's how to do it.
Prepare the materials: big embroidery hoop, twine, scrap wood, small pots, trim nail, hot glue, burlap ribbon
Start by wrapping the hoop with the twine. Secure it with hot glue every after a few inches.
You can accentuate the hoops with beads, ribbons or other decorations to match your liking.
Cut a piece of wood that would fit inside the hoop. This will serve as the shelf for the small pots. Secure it with hot glue and trim nails on each end.
Put the pots on the shelf and glue them.
Hang the wreath at your door using a burlap ribbon and fill each pot with flowers.
---
2.

Wooden Inspirational Quotes
Inspire and amaze your guests with inspirational quotes on wooden planks. They don't only brighten your day but also make your living room welcoming.
You will need: wooden planks, white paint, sharpee, sandpaper and finishing nails.
Cut 3 to 4 planks to similar length. You can modify it depending on how big you want it to be.
Position the planks horizontally, then measure the height. Cut 2 planks according to the height. This is what you will use to put the planks in place. Nail the two planks from the back.
Sand the planks, and paint the front area. This is where you will write the quote. Once dry, write your quotes using the sharpee.
---
3.

Plank Mug Holders
Coffee lovers will definitely love the simple, yet rustic look of this mug holder.  Put it in your kitchen and feel the farmhouse impression.
Get 2 to 3 pieces of wood pallet, hooks, screwdriver, screw, sandpaper, and stain.
Cut the pallet according to your desired length. You may also them in different length as a design.
Smooth all sides with the sandpaper and stain them to emphasize their rustic look.
Attach them on the wall in your kitchen horizontally on different levels.
Screw the hooks on the planks with at least 3-inches spaces in between. Hang you mugs.
---
4.

Rustic Spices Jars
Another great way to accentuate your kitchen is use rustic jars for your spices. You'll only need to:
Prepare mason jars as many as you want, paint, sharpee.
Clean and dry the jars and paint the outer part with rustic colors. On one of the sides, write the name of the spice the jar is meant for.
Dry them completely, and place them on your kitchen table or counters.
---
5.

Twine Photo Frame
Keep your favorite photos in these beautiful and easy to make photo frame that gives you a farmhouse feel.
Get a twine, a cardboard, glue and stain.
Cut the cardboard based on the photo that you will frame. There should be 2-inch additional space on every side. This part is what you will cover with twine.
Place the photo in the middle and mark the sides.
Cover the outer parts with twine until you get to the marks. Secure the twine with glue. Stain the part with twine for a darker look. Put your photo in the middle. Place the frame on a shelf or hang it on the wall.
---
6.

Trunk Coffee Table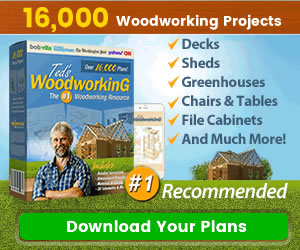 Have you got an old trunk? Repurpose it and make it a coffee table to decorate your living room or patios.
Clean the trunk and prepare a stain, and 4 casters.
Stain the trunk for a better look and attach the casters at the bottom part. Make sure that casters are attached properly in the right places.
Once dry, you don't only have a storage but a movable coffee table as well.
---
7.

Ladder Towel Holder
Give your bathroom a farmhouse ambience with a storage made from a ladder. You can place it behind the toilet seat and use it to keep your towel, and tissue papers.
For this, you will only need a few boards, nails, hammer and stain.
Determine the height of the ladder and the length of the board that you will put in between. This mainly depends on the width of the toilet seat. 2-3 boards across would be enough. You also have to decide how much you want the ladder leaned.
Cut the board according to your measurements. Sand the coarse parts and stain them.
Assemble the pieces. And position the ladder behind the toilet seat. Hang your towels.
---
8.

Table Display Wicker Baskets
Wicker baskets are a great way to organize your table. At the same time, they give the space a nice rustic look. If you have got small rectangular or circular wicker baskets, don't hesitate to use them as décor.
If your baskets are a bit faded, you can stain them.
You may also add decorations on them to be personalized.
Place a basket on every table in the house – living room, kitchen, dining room, and fill each with fruits, corals, decorated stones and more.
---
9.

Ladder Photo Shelf
This is a nice add-up for your living rooms. Other than keeping your photos organized, they also make the atmosphere country-like.
This would be easy if you already have an old ladder. All you need to do is cut if it's too long, so it would fit in your living room.
You can also stain it, or paint it a different color to match your living room wall.
Secure the ladder on the wall using L-brackets.
The boards across will serve as the shelf for your pictures.
---
10.

Hanging Wooden Crate Shelves
Either you use these to organize your books, your photos, personal things or your various collections, wooden crate shelves are a great way to give your home a unique rustic style.
Prepare 2-3 crates with the same sizes. You may stain or paint them based on your preference, but don't forget to clean and sand them first.
Decide which wall you would like to attach them. Attach the bottom part of the crates to the walls with screws and secure them with L-brackets below.
Fill the crates with your stuff.
---
Conclusion

:
There are many ways to give your home the cozy and warm atmosphere of a farmhouse using rustic décor and you can simply do it on your own without spending that much. Try any of these décor and you will definitely love the result.